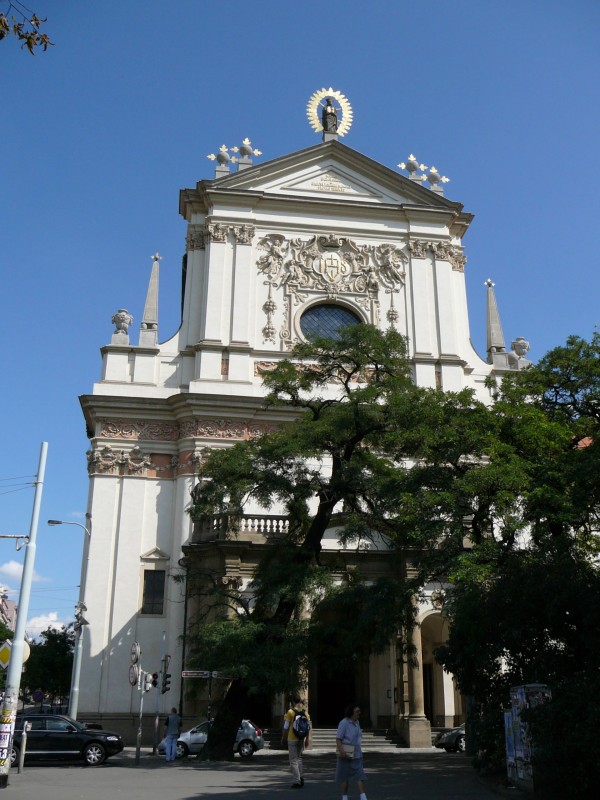 While visiting the Czech Republic's capital city of Prague, the La Canada High School Choirs are scheduled to perform at the Church of St. Ignatius on Friday, April 5, 2013.
This decorated Jesuit Church of St. Ignatius is one of the earliest Baroque buildings of Prague and is considered the third largest Jesuit complex in Europe. It was founded in the second half of the 17th century, as construction on the site began in 1665.

Originally intended to be a basilica, the church was built in place of 23 demolished medieval houses alongside Charles Square and was completed in 1671.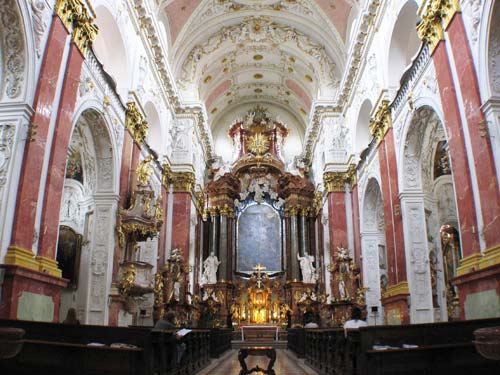 This early Baroque church was dedicated to St. Ignatius of Loyola, the patron saint and founder of the Jesuit order. The Society of Jesus, the members of which are known as Jesuits, is the largest Christian religious order of the Catholic Church.
At the top of the facade is a statue of the patron saint himself, which is somewhat of a local attraction. There is a halo that surrounds the entire figure, something which was regarded as an outrage when initially unveiled.
The church's other many sculptural decorations were done by Matej Vaclav Jackel, whose works are mainly known in reference to the famous Charles Bridge in the heart of Prague. T
he interior is decorated with stucco-work and statues of Jesuit and Czech Saints. T
he church is still active and run by Jesuit monks today.